If you're a whiskey lover, you can't miss Denver's Summer Whiskey Festival happening in June!
If you're planning your summer and filling it full of fun activities, then add the 2019 Summer Whiskey Tasting Festival to your list of things to do. It's happening June 29 at The Ginn Mill. Try out new whiskey from local Colorado makers or sip on old favorites while you learn about whiskey and meet new friends.
This whiskey festival will feature 12 different distilleries, with more brands waiting to be announced, each one with their own professional experts who are ready to answer your questions and educate you on the ins and outs of whiskey. Brands like Breckenridge, MS Walker, and Axe and The Oak are just a few of the rich flavored whiskeys you'll be trying. There will even be delicious food and unbeatable discounts that are still waiting to be announced.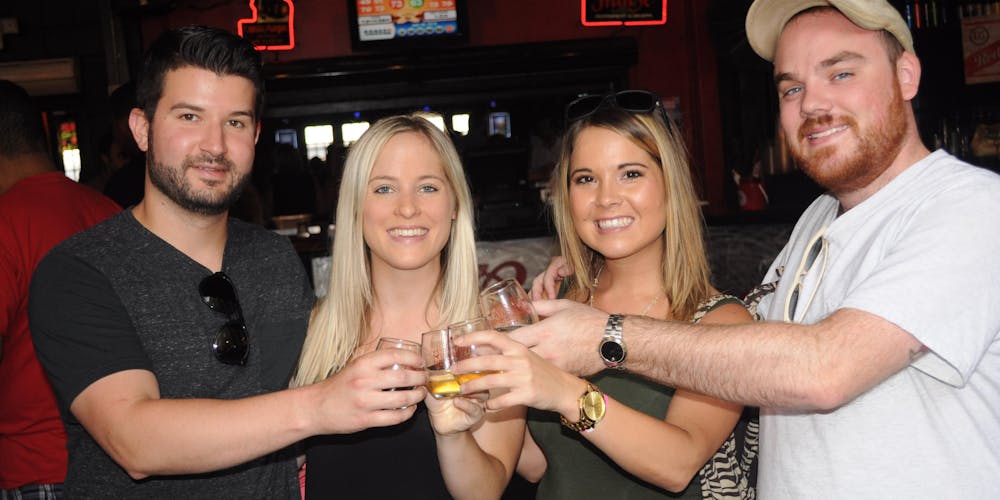 Courtesy of Eventbrite
Choose from three different tasting sessions and several add-ons so you can enjoy the whiskey tasting your way. Check them out below:
Session A | 12:30-2:30 p.m.
If you're dying to be the first one to get your tasting on, this first session is the one for you. You'll be able to taste seven of the top whiskeys in Colorado while hobnobbing with the makers themselves. Tickets are going for $60 for this first session.
Session B | 4-6 p.m.
This session is open to the general public and will have nine different whiskeys to savor. Bring all your friends, drink, and be merry. It's the perfect way to spend a breezy summer evening. Get your tickets for $35.
VIP Session | 3:30-6 p.m.
The perfect session for all you hardcore whiskey lovers out there. VIP tickets not only get you a ton of options to try, but you'll also get 30 extra minutes to get to know the whiskey makers and you'll even be entered in a giveaway! VIP early access tickets are available now for only $45, so get yours before you miss out on this amazing deal!
If you don't want the tasting to stop, you can always purchase more for an additional $25. To save 20 percent off tickets, click here! Find out more information on the event's website.
The best part of this Summer Whiskey Tasting Festival is that all the proceeds from tickets go on to support Purposity, a non-profit that makes philanthropy easier and accessible.
So what are you waiting for? Order your tickets today and get ready to party!