Here's where you want to spend Halloween night with your family.
Halloween is coming. Once a year, families have the opportunity to abandon the costumes of dull daily life in exchange for the costumes of our hearts' desire. Halloween is an iconic night for all children, and there's no better place to enjoy it than the mysteriously spooky (but satisfyingly safe) neighborhoods of Hampton Roads. Here's where you want to go to make the most of your night.
1. Hilton Village
Courtesy of WLOS
Hilton Village is, by far, the most widely acclaimed top contender for 757 trick-or-treating. Every year, this historic neighborhood with closely-nestled houses swaps its suburban complacency for festive decorations of the most dramatic detail. Expect detailed decorations, gorgeous light shows, smiling families, and huge cauldrons full of candy at every house from Main Street to River Road -- just follow the throngs of families and the squeals of "trick or treat!"
2. Hidenwood
Not far from Hilton Village is the equally safe (though not quite as festive) neighborhood of Hidenwood. Located right off Warwick Boulevard and surrounding the streets of Hiden Boulevard near CNU, you'll also find a solid amount of Halloween participants with their porch lights on, and throngs of families shepherding their kids through brightly lit streets on their candy conquest. Some even say that, if brave souls have the audacity to cross the vast front lawns of the residents of Riverside Drive, a few of those tightly nestled waterfront millionaires will even give you full-sized candy bars. It's basically legend.
3. Kiln Creek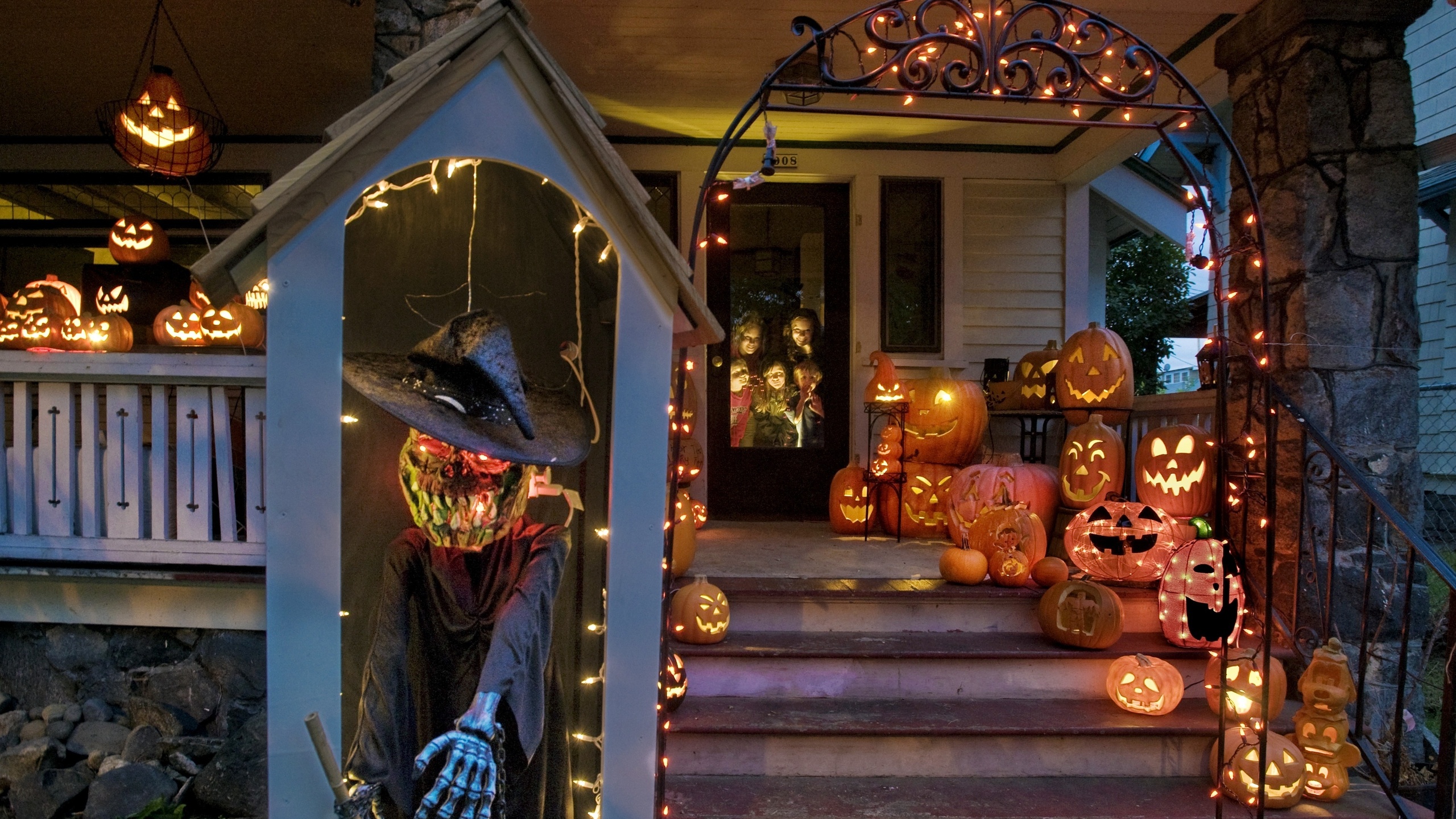 Courtesy of Kozepsuli
Beyond Newport News, Yorktown's Kiln Creek is also a hotspot for family Halloween fun. Kiln Creek is the stomping ground of families with young children, so you can always expect a Yorktown crowd of careful parents, happy kids, and the feeling of community you only get on a holiday when you are all collectively pillaging strangers' houses for confectionery goods.
4. Fox Hill
Courtesy of Gen X
If you're in Hampton, Fox Hill is another surefire winner for the site of your October exploits. Much like Hilton Village, you'll always find the homes in Fox Hill decorated in the Halloween spirit and attended by festive, smiling faces bearing bowls of glucose-laden delights. Some Fox Hill residents have even been known to tour the neighborhood in a trick-or-treating golf cart, fully decorated for the fall festivities, ready to both solicit the best candy of the 757 and to deliver it to any smiling little ghost who asks.
5. Colonial Williamsburg
Courtesy of Jewel 1067
If you're willing to make the trek to Williamsburg, Colonial Williamsburg has a well-stocked set of Halloween festivities every year, and they host regularly themed trick-or-treating events at the Duke of Gloucester Street, featuring haunted men or horseback and themed performers. But don't worry; it's not too spooky. And your kid must, as always, be accompanied by a responsible adult.
6. Honorable Mention: Local Churches, Patrick Henry Mall
Courtesy of LD Living
These are not exactly neighborhoods, but if you're trick-or-treating in Hampton Roads, don't forget to check out the Halloween options at local churches and the annual candy event on Halloween night at Patrick Henry Mall. Local churches, including Kirkwood Presbyterian (York County) and Tabernacle United Methodist (Poquoson), among others, host infamous annual events that expertly cater to trick-or-treating enthusiasts and connoisseurs of the Halloween holiday alike.
What's your favorite place to go trick or treating in the 757? Let us know in the comments!