The epic World Series win makes shopping a whole lot easier for you if there's a Washington Nationals fan on your list.
1. World Series Hoodie ($64.99)
You can't go wrong with a hoodie, and this licensed version combines the team logo with their catchphrase "Fight Finished."
Courtesy of fanatics.com
2. Silver and Enamel World Series Earrings ($121.99)
These beautiful earrings are just right for showing your team spirit. The French wire hook and simple design make them the perfect accessory for game day.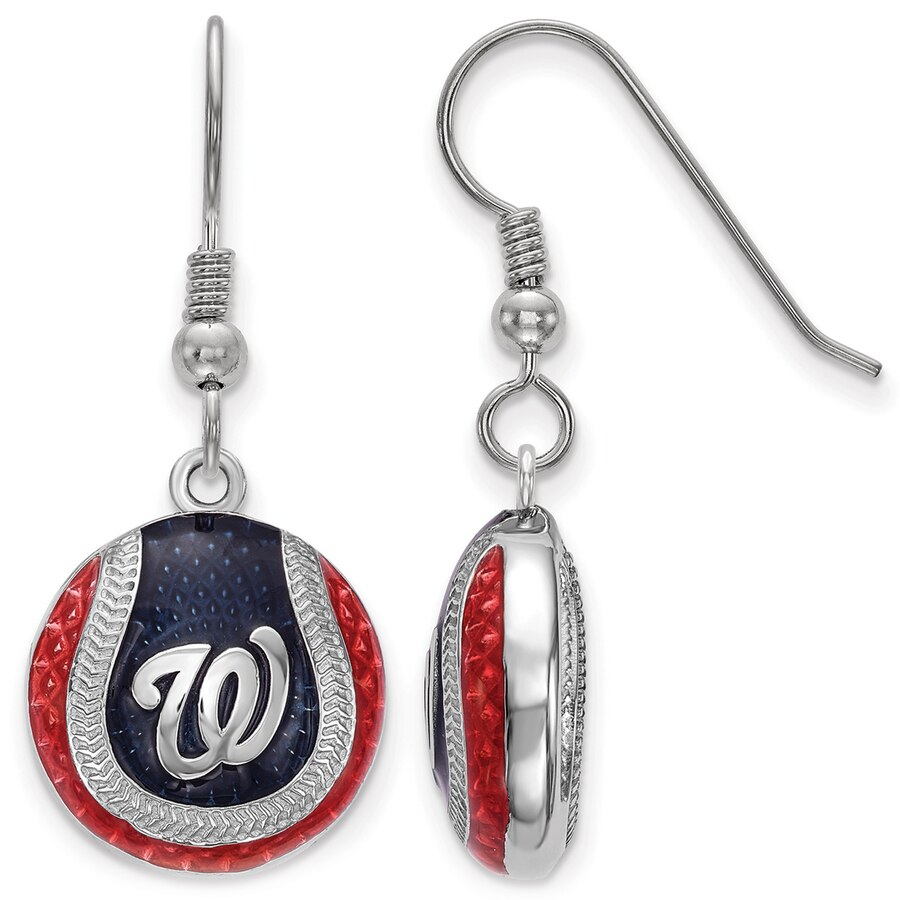 Courtesy of mlbshop.com
3. Alex and Ani World Series Bracelet ($38)
This popular silver bracelet is already sold out on the Alex and Ani website but you can find it here. The expandable bangle can hold up to dozens of charms at a time, making this the gift that keeps on giving. Act fast—it's already going to take a couple of weeks for shipping!
Courtesy of mlbshop.com
4. Hallmark's World Series Christmas Ornament ($24.99)
This commemorative ornament is the perfect addition to any Nats fan's Christmas tree. Shipping dates start on November 29, so you'll want to get one while they last.
Courtesy of Hallmark.com
5. Season Tickets for 2020 ($1,476.00 for Upper Gallery)
What could be better than season tickets for next year? Even if you can only afford the cheap seats, this would make it a Christmas to remember! Full- and half-season plans are available at a variety of price points. Season ticket holders get perks like postseason ticket priority, invitations to special events, and more!
Courtesy of the Washington Nationals on Facebook
6. Baby Shark Shirt ($27.99)
There is nothing more iconic than a baby shark holding the World Series trophy, wearing a Nats cap. Any true fan would be thrilled to find this shirt under the tree.
Courtesy of mlbshop.com
7. Collector's Edition World Series Blu-Ray Set ($79.99)
Watch the games again and again on this exclusive recording of the entire World Series. Re-live each play from the comfort of your own home!
Courtesy of fanatics.com
Many of these gifts have promo codes for additional savings, so be sure to shop around.
What do you think of our World Series-themed gift ideas? Have you found anything cooler or more interesting? Let us know in the comments!