Do you know this man?
A Black man entered the Valley Brook Tea shop in Washington, D.C.'s Dupont Circle on November 10, yelling "Chinese" and "COVID-19" at the cashier, before spraying him with pepper spray.
A surveillance camera caught the incident on tape. Watch it here:
I don't know what to say anymore. This type of hate crime happened to us again. This morning(9:42), this person charged into our store shouting "Chinese" and "Covid-19", then attacked me with pepper spray. If you recognize him, please contact us or call 911. (starting 00:20) pic.twitter.com/dgG8FwHlWk

— Valley Brook Tea (@valleybrooktea) November 10, 2020
It seems we're the only business that keeps getting harassed and attacked in this neiborghood. We cannot stay in business if this happens on a weekly/monthly basis. Please help us identify this individual. Thank you. pic.twitter.com/k3F3cavxok

— Valley Brook Tea (@valleybrooktea) November 10, 2020
The cashier called 911 after the incident. He was not injured, though the pepper spray got into his mouth and was still burning hours later, he said.
As of publication time, the man in the video has still not been caught. Here is a better photo of the suspect.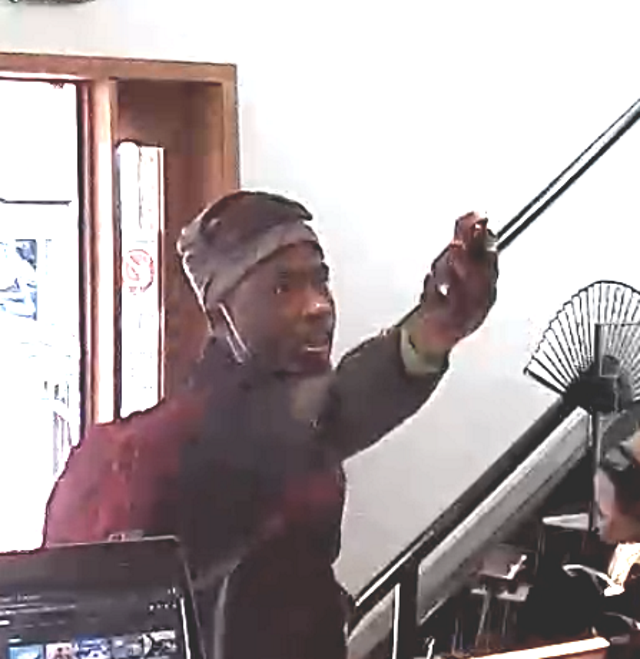 If you know who he is or can help identify him, please contact the D.C. police.
The Valley Brook Tea shop tweeted that this is not the first racist hate crime they've experienced in recent months. To support Valley Brook Tea, click here.