Coronavirus is, once again, shaking things up at the House of Mouse.
For months now, Disney fans have been holding on to faith, trust, and a little pixie dust in the hopes that the magical kingdom would open once again. However, the theme park is throwing another wrench in the cog and making it harder for fans to see the light at the end of the tunnel.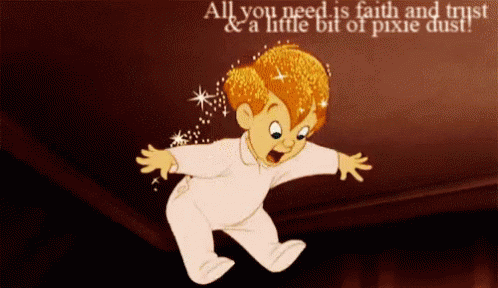 Disneyland announced on Thursday that it is ending its annual passholder program due to the uncertainties of the coronavirus pandemic and limitations surrounding the opening of its California theme park.
In an email to current passholders, Disneyland Resort President Ken Potrock said, "It's because you've played such an important part in the history of the Disneyland Resort that I personally wanted to share this news with you. In the next several days, we will begin the process of issuing appropriate refunds for eligible Disneyland Resort Annual Passports and sunsetting the current Annual Passport program due to the continued uncertainty of the pandemic and limitations and expected restrictions around the reopening of our theme parks."
The company will be issuing refunds for anyone currently making payments towards an annual pass and will offer incentives for loyal members. Annual passholders who had an active passport as of March 14, 2020, will continue to receive their member discounts on merchandise and dining, depending on their passport type. To reward their loyalty, these members will also receive an extra 30 percent discount at select locations in Downtown Disney and Buena Vista Street from January 18 to February 25.
For more information on this deal, annual passholders can visit Disneyland.com/APSpecialOffers.
Although the sunsetting of the passholder program is truly disappointing, there is a great big beautiful tomorrow. Potrock announced that Disneyland Resort will develop new membership opportunities to match the theme park and its guests' new situations. The new program is expected to be better suited to Disneyland fans, who may have had a shift in finances due to the coronavirus pandemic. It may also add more flexible tiers for visitors who may not be able to visit as much as they would like.
"Once we have more information to share about future membership offerings, our Passholders will be the first to hear from us as we embark on this next chapter," Potrock said in an email to annual passholders.
Disneyland Resort has been shut down due to the coronavirus pandemic for 10 months now and is currently serving as a COVID-19 vaccination center. However, this hasn't stopped the Mouseketeers from turning the wheels. The theme park has continued to work on its Avengers Campus, designing a new area where Spider-Man can swing through the city, Ant-Man can create ant-sized snacks, and the rest of the Avengers can assemble. Disney's official fan club, D23 announced that the new Avenger Campus will launch in 2021 and fans will be able to visit the new PYM Test Kitchen, Doctor Strange's Sanctum Sanctorum, and Avengers HQ very soon.
At Walt Disney World in Florida, the Magical Express and Extra Magic Hours have both been eliminated.
So, what do you think about Disney's new plans, and are you looking forward to a new annual passholder program? Let us know in the comments!