Run for love this Valentine's Day.
Moon Joggers is doing it again. A community of virtual racers, Moon Joggers is organizing their fifth annual Run 4 Love in the month of February. They are encouraging runners from all over the world to run this Valentine-themed virtual race at a variety of distances: 1-mile, 5k, 10k, half marathon, and whole marathon.
After you complete your race (ideally on Valentine's Day, but you can really run it whenever is convenient for you—the perks of a virtual race!) Moon Joggers will mail you not one, but two medals! One medal sports a heart with an arrow through it while the other is a heart carved into the tree. Both list the various distance options. Keep one half for yourself and award the other to your Valentine or your running buddy. Or just keep them both for yourself. It is Single's Awareness Day on February 15, after all!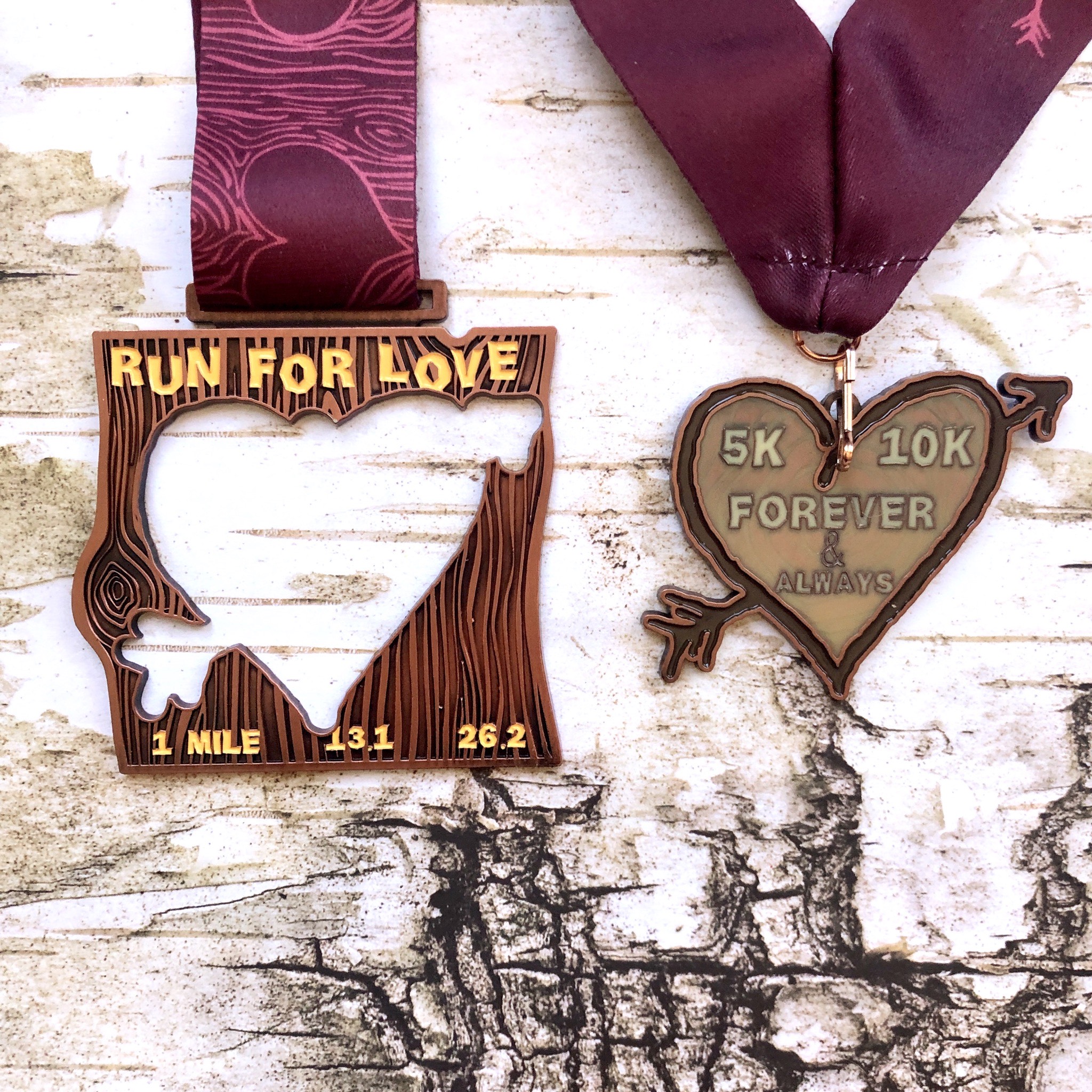 Depictions of medals awarded for the Run 4 Love. Courtesy of virtualrunevents.com.
The cost to register is $28, and 15 percent of your registration fee will be donated to Heart to Heart International. Heart to Heart is an organization that works to improve health access globally while providing crisis relief all around the world. Projects have included sending hygiene kits down to Puerto Rico as part of the effort to help out after the most recent earthquake and sending a medical team to the Bahamas after Hurricane Dorian. Heart to Heart has shipped products to 131 countries, provided $2 billion-worth in aid, and volunteered for 1.1 million hours since forming in 1992. Heart to Heart works in matters of the heart and compassion in the most global sense, so if contributing some money to them this month isn't an act of love, I don't know what is!
Volunteers with Heart to Heart International provide medical aid after Hurricane Dorian. Courtesy of hearttoheart.org.
Do you have any fun plans for this Valentine's Day? Do they incorporate fitness or donating your time or money to a loving organization? If so, share your thoughts and suggestions with us in the comments!
The Run-Around is a weekly feature, focusing on fitness in and around Annapolis, MD.