Need Thanksgiving recipes? Coming right up!
We've cooked up a list of our favorite Thanksgiving recipes—and there are 21 of them! Ever wanted to try your hand at homemade bread stuffing? We've got it for you! How about the ultimate Thanksgiving dessert—pumpecapple pie cake? Yep, we've got that recipe, too. From green bean casserole to roasted cauliflower to a nice spread of vegan dishes, we've got you covered!
Also, before you start preparing your Thanksgiving spread, you're going to want to make sure you're set up for cooking and serving success with these kitchen essentials!
Okay, ready? Let's start with the obvious ...
Turkey
Courtesy of Unsplash
If you're looking for an easy, fool-proof way to roast a turkey, then this turkey recipe will do the trick.
Tasty Side Dishes
Our favorite on this list of Thanksgiving side dishes is the broccoli rice casserole—it's a huge MVP that you have to try this year! But we've also got the deets on classic green bean casserole, three ways to make mashed potatoes, three ways to make cranberries, and two ways to make turkey stuffing (or dressing).
Sausage and Mushroom Dressing Recipe
Mashed Potatoes (Three recipes)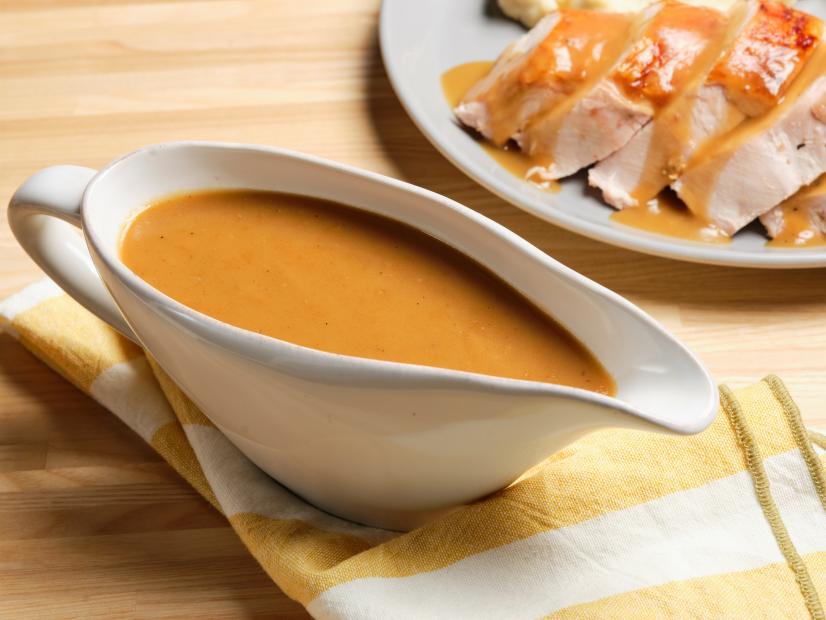 Courtesy of Food Network
Broccoli Rice Casserole Recipe
Cheesy Brussels Sprouts Recipe
Roasted Cauliflower with Savory Gravy (vegan)
Courtesy of Sandy Allen
Delicious Desserts
Coffee Pumpkin Pie Recipe (vegan)
Pumpkin Crunch Dump Cake Recipe
Pumpecapple pie cake, courtesy of Sarina Petrocelly
Vegan Twists on Thanksgiving Dishes
If you need more inspiration than the two dishes below, check out our article How to Host a Vegan Thanksgiving!
Cheesy Tempeh Pumpkin-Stuffed Ravioli Recipe
Best Seitan Mock Turkey Recipe
Bonus!
The Best Recipes for Leftover Turkey
Okay, what'd we miss? What's your favorite Thanksgiving recipe? Care to share some tried-and-true family recipes with us? Tell us in the comments!